€310.786
currently raised
Run and raise funds at the ASML Marathon Eindhoven
___
Start your fundraiser

Run against cancer during the ASML Marathon Eindhoven. Individually or in a team of friends or colleagues. You can participate in two ways:
1) Register with KWF. Raise the minimum sponsorship amount of 500 euro before september 8th an KWF rewards you with a free ticket and the Run against cancer-shirt. 2) Buy your own ticket. Create a fundraising page and start raising money. If you raise at least 500 euro you will be rewarded with our unique Run against cancer-shirt!

Share your fundraiser

The more people you engage, the faster you will reach your goal. Fill your action page with your personal story and use Facebook, Twitter, LinkedIn, Instagram and WhatsApp to share your action. This way the news that you are raising money for cancer research will spread quickly! You'll be surprised at the number of people who will help you reach your goal.

Celebrate!

Achieved your target amount? Great! Feel like raising the bar even higher? Increase your goal and raise even more funds. Together we can create hope instead of hopelessness for everyone that is affected by cancer.
You can no longer register for a ticket the run. You can still start a fundraiser to raise money for cancer research.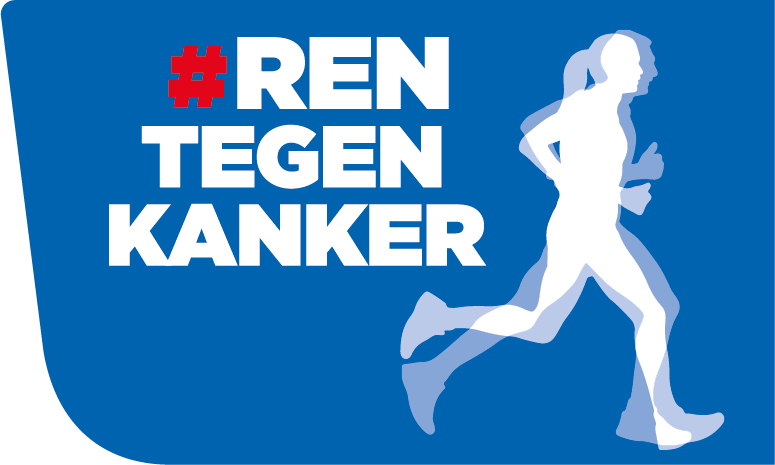 The ASML Marathon Eindhoven is the largest two-day sporting event in the province of North Brabant. But the marathon is more than just a sporting event. It is #ourpride. The ASML Marathon Eindhoven stands for connection and innovation. It is a running party throughout the city. Get cheered on by one of the 200,000 enthusiastic spectators as you run. Run against cancer and for life at the ASML Marathon in Eindhoven!
1 in 2 people in the Netherlands develop cancer in their lifetime. Whether you have it yourself. Or someone you care about. Cancer unbalances your life.
Turn despair into power.
These participants run against cancer during the ASML Marathon Eindhoven in 2023. All with a story of their own. Who are you running for?
"It's so incredibly frustrating and unfair. That Stefanie is no longer here. When I tell people she died of breast cancer they react with surprise. Huh? Breast cancer? You don't die of that these days, right? Yet over 3,000 women still die of this terrible disease every year. The doctors told us: we know a lot about the disease, but there is still a lot we don't know. That is why I am committed to raising money for KWF. To fund more cancer research."
Read Maurice's (43) testimonial:
"Dead sick I was from the chemo. And while I was on the drip I thought, 'I have to do something with this. I'm going to run the half marathon in Eindhoven against cancer.' A crazy idea, because I was completely exhausted. For days I lay lifelessly gazing into the distance. Now, five months after my last treatment, I am running 17 kilometres consecutively. More than I have ever run!"
Read Tobias' (21) testimonial:
Better life during and after cancer
That is what scientific research is all about as far as we are concerned. Research that leads to earlier detection, better treatments and optimal care for everyone affected by cancer. Thanks to scientific breakthroughs, more and more people are surviving cancer. Or improve their quality of life if they do not get better. That is why KWF continues to invest unabatedly in research. Run against cancer during the ASML Marathon Eindhoven and contribute to our mission.
Aftermovie Marathon Eindhoven 2021
On 10 October 2021, these participants ran against cancer. And together they raised over 287,000 euros for groundbreaking cancer research! Be inspired by their stories, get a taste of the atmosphere and prepare for your own run.
Together we can make a difference with or without cancer
By mobilising volunteers, activists and talents
we make the most of the power of our community. Together, we make a difference for a better life without and with cancer.
By campaigning about prevention, research and fundraising
we keep all stakeholders aware of the causes and consequences of cancer.
By making strong alliances and partners
we create support and strengthen our position in society.
By focusing on groundbreaking cancer research
we strive for results that really make a difference.
It starts with you

and your friends

who together raise funds for

less cancer

more cures

and a better quality of life

Together against cancer

KWF Dutch Cancer Society


We are very happy to have you as a fundraiser. Because together with our campaigners, KWF can make a difference. For everyone affected by cancer. Being able to live life as much as possible. We do everything together to achieve that.
Many people are devoted to KWF. We gratefully make use of the power of our community.
Neem help with your fundraising page?
Send us an email via rentegenkanker@kwf.nl or call during office hours: +31 20 5700570.
We'd love to help!