Run and make an impact with your colleagues
___
As a company you can make a big impact while running. Run against cancer at the NN CPC Loop Den Haag and raise money for groundbreaking cancer research. Create a team page and invite your colleagues. Use your (business) network to raise funds for your campaign. All proceeds will be available on your team page per team member. There are two ways to participate with your company:
Free Business Package
Ren along with team KWF. We will give you:
Free tickets for your entire business team
Free Run against Cancer-shirt for all team members
Your own team fundraising page
The full business package from NN CPC Loop Den Haag incl. acces to the business pavillion, 3 drinks p.p. and a team photo
What do we ask from you and your colleagues?
Minimum sponsorship amount of 6.000 euro per team. You have until FEB 12th to raise this amount
A team consists of 4-8 team members
All team members run the same distance (5, 10 of 21 km)


Get your own Business package
Want to run with colleagues but not raise a minimum sponsorship amount? Then buy your own business package at the NN CPC Run The Hague and raise money for cancer research via your own Run Against Cancer action page. You will then receive your starting number from the NN CPC Run The Hague
Buy your own business package with the NN CPC Loop Den Haag
No minimum sponsorship amount
Free Run against cancer-shirt if you raise 500 euro on your personal fundraising page
Your own team frundraising page


Advantages of a Business package
Are you running in a Business team? Then you can count on a nice package. These items are offered by the organisation of the run.
STARTING NUMBERS & ACCESSORIES

MEDALS
HEALTHCARE ON THE ROAD
PRIZE FOR THE 3 FASTEST TEAMS
TEAM RESULTS
DOWNLOADABLE COMPANY CERTIFICATE
NAME RECOGNITION WEBSITE
ACCESS BUSINESS PAVILLION
3 REFRESHMENT VOUCHERS P.P.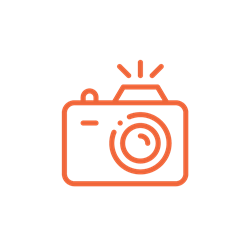 TEAM PHOTO
ADDITIONAL ACCESS BAND FOR COMPANION
Making an impact with your colleagues is easier than you think
___

Start your action
Run against cancer and take action for cancer research. Choose 1 of the 2 options above, and create your company page. Raise as much money as possible with your company. Together, fundraising and training is easier than you think!

Spread the word
The more people you involve, the faster you will reach your goal. Use Facebook, Twitter, LinkedIn, Instagram and WhatsApp to share your action. And don't forget internal socials like Yammer within your company! Then the news that you and colleagues are taking action for cancer research will spread quickly! You will be surprised how many people you get help from.

Celebrate!
Achieved your target amount? Great! Fancy raising the bar even higher? Then raise your target amount. Together, we will turn the powerlessness that cancer brings into strength.
Team Cromwell ran against cancer
When colleague Ernestine was diagnosed with breast cancer, her colleagues at Cromwell decided to take action to run against cancer. They made a team and ran at the TCS Amsterdam Marathon for Ernestine and for KWF. In this video, they tell their story.
Questions about your fundraising page? Check out our frequently asked questions about business teams. Could not find the answer? Contact us via rentegenkanker@kwf.nl or call during office hours to +3120 570 05 70 (regular costs).