I run 42 km against the cancer during the Utrecht Marathon
I participate to raise money for cancer research. Sponsor me and help KWF with the financing of important cancer research. On behalf of me and KWF: Thank you very much in advance for your contribution to this cause. 
Mijn badges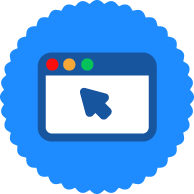 Actiepagina gemaakt
Foto's toegevoegd
E-mails verstuurd
Aan eigen actie gedoneerd
Streefbedrag behaald
Streefbedrag verhoogd
Top fondsenwerver
Gedeeld op social media
Donateurs bedankt
€500 euro opgehaald: t-shirt verdiend
I run 42km against cancer, do you support me?
I am running a full marathon(42km) against cancer on 19th April 2020. Together with KWF, I am collecting money for research on cancer.
There are more than 100 different types of cancer. Each type of cancer is a different disease with its own treatment. Thanks to scientific research, knowledge about cancer is constantly increasing. Because of this:
Is better known how cancer arises and behaves

Cancer can be detected earlier, faster and better

Are treatments more effective, targeted and safer

Has the quality of life for (ex) patients improved

More people survive
KWF is associated with multiple hospitals and surgeons across the Netherlands. Some current research projects associated with KWF are listed here.
Immunotherapy(defense against cancer): researchers have developed methods to arm the patient's immune cells in the laboratory against the tumor. This way the patient becomes his own cancer fighter. More and more applications are becoming available.

Detect cancer in a drop of blood: diagnosis of cancer is now often a matter of expensive scans or taking pieces of tissue. How nice would it be if a little bit of blood were enough? Researchers are working on this in various KWF projects.

Save radiation: Jelena was diagnosed with nasopharyngeal cancer at a young age: a  large tumor in the middle of her head. The operation proved impossible, so a radiation plan was made. Thanks to proton therapy, a new form of radiation, many side effects were saved.        
The goal is to have a world without cancer, Together we are getting closer. Thank you very much for your contribution.
Share
Mijn donateurs Rudolf Lauret
doneerde €500 Anoniem
doneerde €50 Kushagra Sharma
doneerde €25 Paul Zekhuis
doneerde €25 Jan Hollander
doneerde €25 Anoniem
doneerde €25 Ilse Verkuil
doneerde €20 Ravindra Bangrawa
doneerde €20 Anoniem
doneerde €20 Raul Tiru
doneerde €20 Sjoerd Jonkers
doneerde €20 Anoniem
doneerde €20 Prakhar Singh
doneerde €20 Marco Van Dijke
doneerde €10 Joost Van Rietbergen
doneerde €10