I'm running the Utrecht 1/2 Marathon to support the fight against cancer.
I'm running the half marathon of Utrecht on the 19th of April. Everyone that knows me, knows that I love to run and that the cause of this year's marathon is very personal. Sadly, it's a cause that hits close to home for many people. Not just for me.
1 in 3 people in the Netherlands gets diagnosed with cancer. The KWF (Dutch Cancer Society) conducts very important research to help cancer become a disease of the past.
Would you please sponsor me during the Utrecht marathon this year in support of the important work of KWF?
(Your full donation will go to KWF) 
My Achievements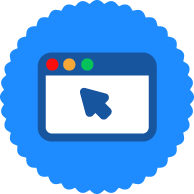 Actiepagina gemaakt
Foto's toegevoegd
E-mails verstuurd
Aan eigen actie gedoneerd
Streefbedrag behaald
Streefbedrag verhoogd
Top fondsenwerver
Gedeeld op social media
Donateurs bedankt
€500 euro opgehaald: t-shirt verdiend
Thank you to my Sponsors Tonny Boerema
Donated €50 Matthe Boerema
Donated €50 Ayesha
Donated €50 Liz
Donated €50 Lisanne Veldt
Donated €28 Tonny Boerena
Donated €25 Liset Hamminga
Donated €25 André Van Der Stouwe
Donated €25 Maurits
Donated €22 Barbara Strik
Donated €20 Saskia & Fabiënne
Donated €20
Kim
Donated €20
Iris Schutte
Donated €20
Faiz Jamil
Donated €20 Marina B
Donated €20 Lieke Harpe
Donated €19 Kirsten Boerema
Donated €15 Anonymous
Donated €15 Theresa Berg
Donated €15 Gea Boerema
Donated €15 Anonymous
Donated €15 Aranka En Mark Ballering
Donated €11 Riet Vogelzang
Donated €10 Poul Van Slooten
Donated €10 Hans Hegeman
Donated €10 Pj
Donated €10 Erika Schuuring
Donated €10 Wilma Veldman
Donated €10 Anonymous
Donated €10 Inge Venema-vogelzang
Donated €10 Jane Snijder
Donated €10 Riet Trienekens
Donated €10 Jos Van Den Berg
Donated €10 Alison Banks
Donated €10 Anonymous
Donated €10 Anonymous
Donated €10 Jan En Henny Veldman
Donated €10 Sigrid Westerbaan
Donated €10
Maria Renwarin
Donated €10